Patty Pan Breaks Through
I've been having such a marvelous time exploring the fiction of J. M. Barrie without the gender bias from the original "Peter and Wendy" to slow me down. Every time I dig into another chapter, I find some way that the transconceived version of this book delights me and heightens the enchantment.
One of the original art panels from the book as it was published in 1911 shows Peter Pan standing out on a rock, waiting to die, with the caption: "To die will be an awfully big adventure?"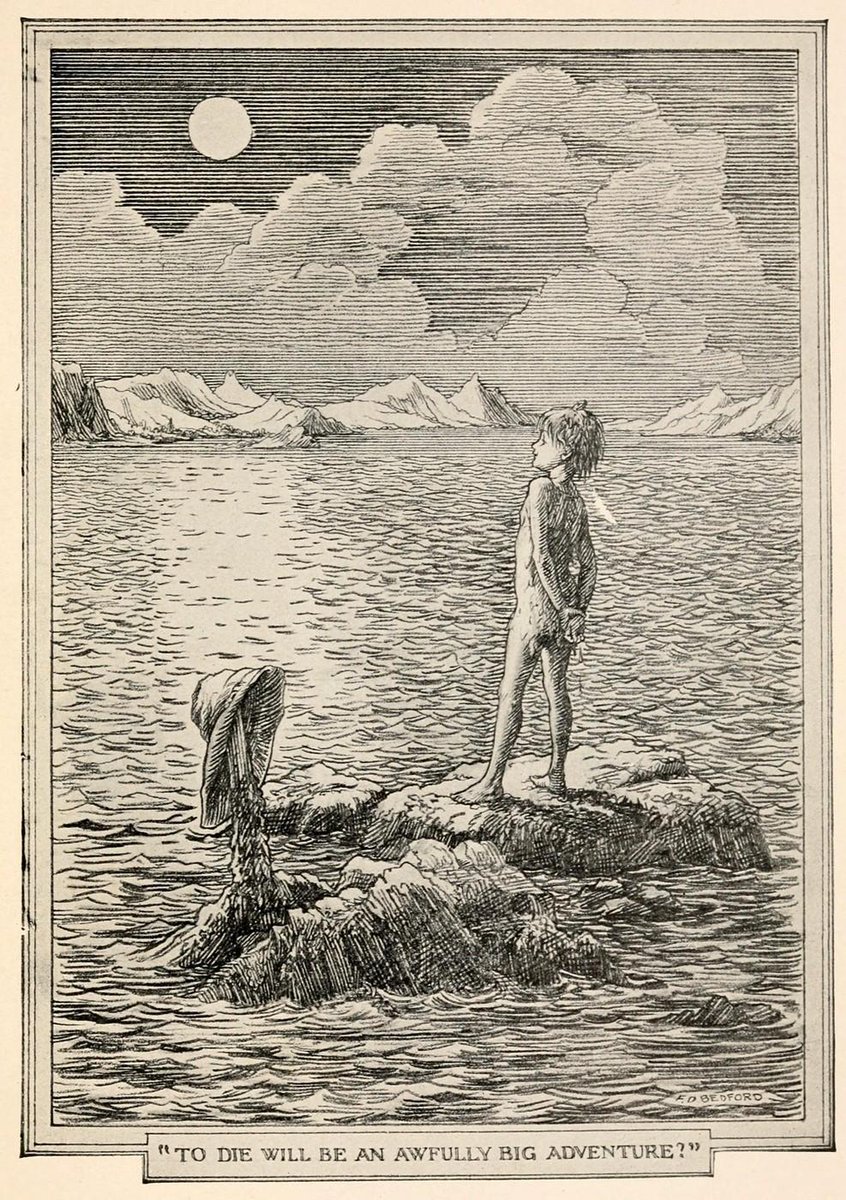 Since Peter is portrayed in an almost gender-neutral way in this image, it's very easy to read the transconceived text that accompanies the original illustration, and see Patty Pan standing there:
Patty was not quite like other girls; but she was afraid at last. A tremour ran through her, like a shudder passing over the sea; but on the sea one shudder follows another till there are hundreds of them, and Patty felt just the one. Next moment she was standing erect on the rock again, with that smile on her face and a drum beating within her. It was saying, "To die will be an awfully big adventure."
I'm planning to release the book and the ebook together on December 26, but I've made the ebook available for pre-order. I hope everyone enjoys this one! Be sure to let me know what you think.